About
Ascom is a global solutions provider; the vision of Ascom is to close digital information gaps allowing for the best possible decisions – anytime and anywhere. Ascom's mission is to provide mission-critical, real-time solutions for highly mobile, ad hoc, and time-sensitive. Ascom is headquartered in Baar (Switzerland), has subsidiaries in 16 countries, and employs around 1,300 people worldwide.
You may already know about the challenges facing the security sector. You know about the need for continuous improvements to keep up with the competition and limit budget constraints. You know about rising customer expectations. You know how hard it's becoming to attract and retain top-class employees. You might even know that Ascom, for more than half a century, has been developing mobile communication solutions used in over 40 sectors. We are constantly dedicating more and more resources and innovation to support our customers.
Ascom solutions ensure key mobile people receive time-critical information directly to their smartphones or mobile devices (as speech, text, alarms, data) from colleagues, machines, and systems. They can retrieve or automatically receive critical values and share them with workmates and external responders. Our solutions integrate with your existing ICT resources and infrastructures, with facility management and security systems, production controls and equipment, telephony and alarm systems, wired and wireless devices, and with business and accounting systems.
Check out Ascom's critical communications solutions for industry. Download the brochure.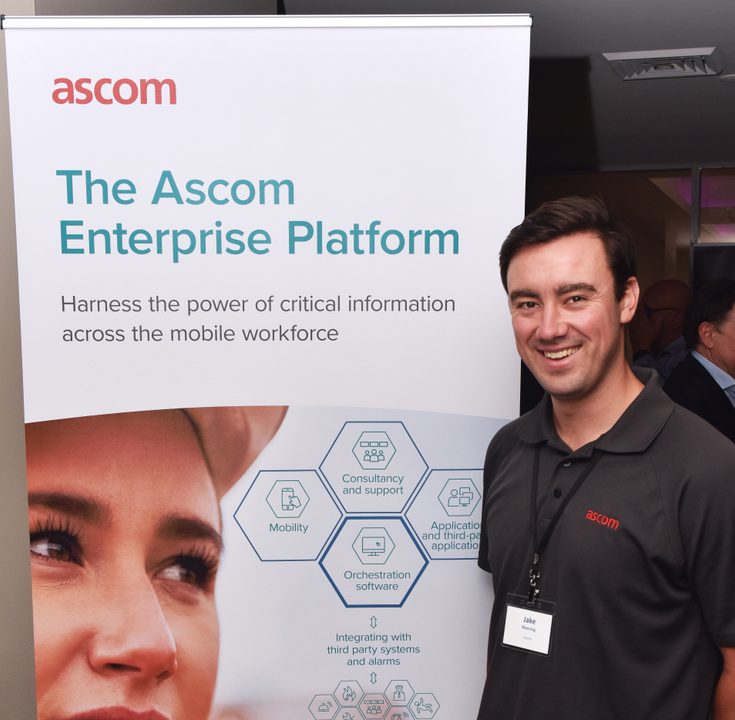 We have a strong and long-established reputation as a trusted provider of mobile working solutions for a wide range of sectors.

We provide systems to enable mobile workers, improve staff communication and collaboration, mobile workflows and help to keep staff safe – all in one integrated solution.
Products And Services
For organisation to address challenges and trends, they need:
Employee safety
Data-driven insight
Situational awareness and operational control
Effective communication and collaboration
Workplace safety solutions
Company reassurance