i3net Industry Dinner: South32 Illawarra Metallurgical Coal and Green Gravity.
You are invited to register for this special Industry Dinner Event:
Featuring South32 Illawarra Metallurgical Coal and Green Gravity.
---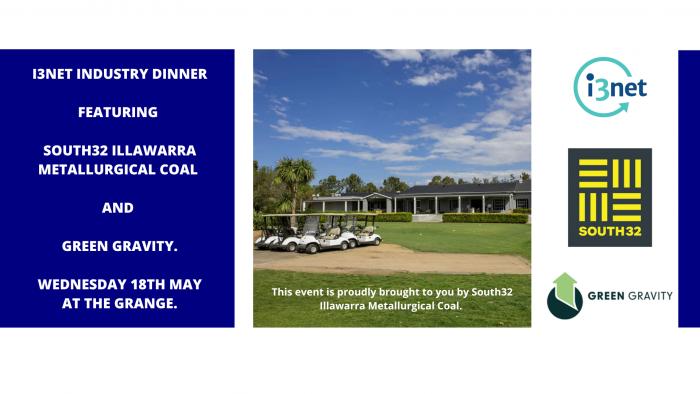 AN IN-PERSON EVENT.
Wednesday 18 May,
5.30pm for a 6.00pm start. 8.30pm finish.
The Grange
Princes Hwy 10 Kembla Grange, Kembla Grange.
Attend to hear from in demand guest speakers, benefit from excellent networking opportunities & enjoy a delicious dinner.
COST: Only $80.00+GST and $120+GST for NEW guests.
---
Attend to meet and hear from:
South32 Illawarra Metallurgical Coal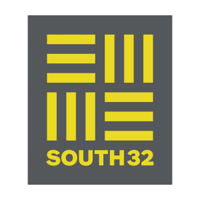 Peter Baker, Vice President Operations,  South32 Illawarra Metallurgical Coal will be providing a business update and detail on the Dendrobium Mine Extension Project.
Having spent the majority of his career in underground coal operations, Peter brings to IMC extensive experience in managing longwall mines to deliver safely and productively. His breadth of experience in Vice President, General Manager and functional Health, Safety, and Environmental roles across a number of operations means he is ideally suited to manage the complexities of the IMC operations.
Peter joins IMC from Compass Minerals where he led the world's largest underground salt mine in Goderich, Canada. He has previously held senior roles at Peabody Energy, Xstrata Coal and NSW Mines Rescue Service, overseeing significant safety and culture transformations.
Peter commenced his career in the Illawarra at Tahmoor Colliery and has worked at Appin twice during the past 25 years. He has returned to the Illawarra community where many of his family are located and is warmly welcomed back by the South32 team.
Green Gravity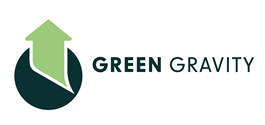 Mark Swinnerton is the Founder and Chief Executive Officer of Green Gravity, an innovative clean technologies start-up working on transforming historic mining legacies into green and vibrant providers of renewable energy. Mark has over 25 years of global experience in the mining, metals, manufacturing and logistics sectors. 
 
Mark will provide a briefing on the development activities of Green Gravity. The briefing will highlight the significant potential of gravitational energy storage to sustainably disrupt the energy system. Mark will also provide an update on the state of technical development in addition to key plans for investment in the Illawarra.
---
THANK YOU
Thank you to our valued Corporate Partner South32 for sponsoring this event and making it possible.
---
We look forward to seeing you at the event.

Back to Events
RSVP / Register Interest in Attending