Dear Valued Members, Corporate Partners and Stakeholders,
On behalf of the i3net Board and our CEO, thank you for your support this year.
In this message we will summarise the year, say goodbye to two Board Members, announce the 2021 i3net Board and let you know about our Christmas break.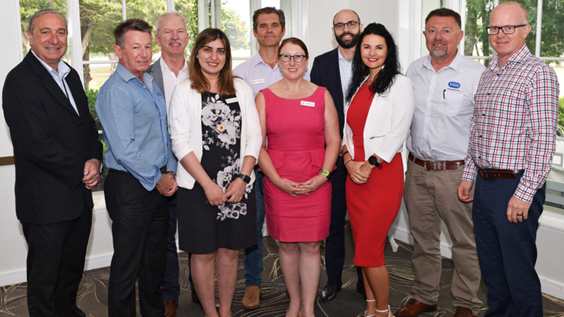 Last year when we wrote our Christmas message, the bushfires had just started, and we had no idea of the challenges that we'd face with the bushfire response and the subsequent pandemic. 2020 certainly has had its challenges, however, there have definitely been a number of great opportunities and positives as well.
For i3net, in a year of uncertainly, we were able to retain and grow our wonderful community of members and partners.

We were able to hold Covid-Safe events to sold out crowds, which allowed us to hear from South32, H2X, AIE, BlueScope, Boral, KPMG and our valued partners.

We were able to rapidly adopt to the use of videoconferencing and our CEO, Bianca Perry, was able to share her discussions with important regional stakeholders via the internet.

The network has been featured in local media a number of times, we've been able to represent the network at the S32 IPC hearing and have been part of the foundation of the Southern Strength Manufacturing network in the Highlands.

Throughout the year, our members have continued to collaborate on projects and new initiatives, and together we have made it to the close of December 2020.

To top it off, we have a brand new website that matches the quality of our network. Thank you to Ed Birchall and Ben Tucker from Vivo Digital for creating the website, and to Peter Masterson from AusIndustry and Terry O'Riordan from Business Australia for your support of this project.

None of this would have been possible without the support from our members and corporate partners. Because of you, the Illawarra truly is an innovative and talented region.

It was a challenging year for the Board as we moved through the uncertainty that Covid-19 presented us, we had tough conversations and made difficult decisions, so I would like to take this opportunity to offer my sincere thanks to the 2020 i3net board:
Emilio Salucci, Ventia
David Bridge, BPS
David Apolo, KPMG
Yvonne Walker, HR with ease
John Zagame, R.Stahl Australia
Dan Henricson, EnterpriseIS
Jim Allan, Soto Engineering
Mark Grimson, Wollongong City Council
Zahra Shahbazian, University of Wollongong.
As mentioned at the AGM, John Zagame and Yvonne Walker will be leaving the Board this year. I would like to personally thank both John and Yvonne for their contribution.
We would like to announce the 2021 Board of i3net: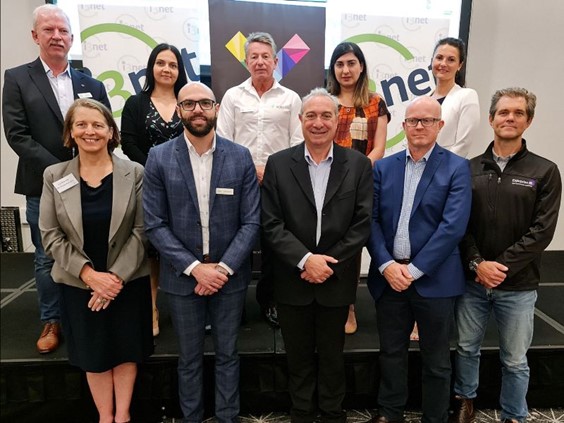 The new board has met briefly to confirm roles for 2021, and are motivated to make the next 12 months another strong year for the network. We are already planning events for next year. Importantly, the Industry Showcase will be held on the 11th and 12th March 2021, please save the dates in your diary.
Thank you again for your support this year, I wish you and your families a very Merry Christmas and a Happy New Year, and look forward to an industrious and prosperous 2021.
i3net will be taking a short break, and will be back to serve you on the 12 January 2021.
Kind regards,
Emilio Salucci, i3net Chairman
Bianca Perry, i3net CEO.