i3net Industry Breakfast with Boral and KPMG.
You're invited to register for the
2020 i3net AGM & Industry Breakfast,
with Boral and KPMG.
---
Join us for the last i3net event for 2020.
Benefit from excellent networking opportunities, hear from Boral & KPMG and enjoy a delicious hot breakfast.
WHEN: Friday 11 December. 7:30am for a 7.45am start.
WHERE: The Sage Hotel. 60/62 Harbour St, Wollongong.
COST: Only $60.00 for i3net members & corporate partners. $110.00 for NEW guests  +GST
Note: If you have attended an i3net event in the last 12 months, you will need to join the network to attend this event. Please contact Bianca for information on how to join i3net, the only network solely dedicated to Illawarra Industry. We look forward to having you as part of the group. 
Note: Great news, no limit on ticket numbers per organisation for i3net members for this event.
---
Hear from:
Zlatko Todorcevski, CEO and Managing Director, Boral.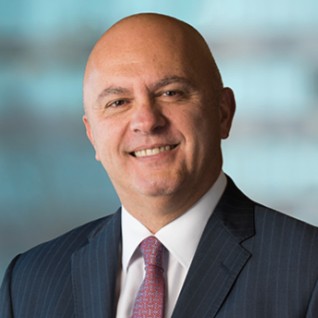 Zlatko Todorcevski, CEO and Managing Director, Boral, will be sharing his own story, updating members on his plans for Boral and discussing opportunities for local industry. Zlatko will also be accepting questions from the floor.
---
Hear from:
KPMG
i3net Corporate Partner, KPMG, will be providing attendees with some key insights on some recent Federal and NSW budget tax initiatives with a local and industrial focus.  Hear David Apolo, KPMG Australia partner, share important insights of the market as we head into 2021.
---
Click here to register for the breakfast
---
Your agenda:
7.30am     Time to register and seated networking with your colleagues.
7.45am     Guests, please take your seats.
7.50am     AGM.
7.55am     Treasurers report.
8.00am    Welcome.
8.05am    Industry presentation. Zlatko Todorcevski, Chief Executive Officer & Managing Director, Boral.
8.25am    Breakfast.
8.45am    KPMG presentation. David Apolo, Partner, KPMG Australia.
9.00am    Website launch.
9.15am     Special recognition and Board announcement.
9.25am     Final address by i3net Chairman, Mr Emilio Salucci.
i3net Member Notice: Annual General Meeting (AGM)

The upcoming annual general meeting of the members of Illawarra Innovative Industry Network (i3net) will be held on Friday 11 December. Please join us at 7:30 am for a 7.45am start. The Industry Breakfast will commence after the AGM.

This year's annual general meeting will see two (2) board positions available. If you wish to be considered for a board position, please complete the nomination form and return via email to me by 5pm on Friday 1 December. In the event that we receive more nominations than board positions, each nominee will be introduced via email prior to the AGM and a vote will be conducted.

At the AGM, members will be asked to:

accept the minutes of the last annual general meeting
accept the annual financial statements
elect board members.
---
---
Click here to register for the breakfast

Entry:
Thanks to Raymond McCrimmon and Scott McCrimmon of Illawarra Security Guards, for the safety of members and guests, ISG will be undertaking "Non-Contact Temperature Testing" of all persons entering the event room, along with a hand-sanitiser station.
Illawarra Security Guards are members of i3net, and are kindly carrying out this service for the safety of all attendees. Make sure you thank them on your way in!
 
Seating:
The event is a seated event, with the 4m2 rule adhered too.
Breakfast will be seated, with a hot plated meal. Everything will be served on an individual basis to ensure that hygiene measures are being complied with and tea and (proper) coffee will be served to individuals as table service.
General:
Leading up to the event, if you feel unwell, please do not attend. Instead arrange to get tested if you have any symptoms of covid-19, even if they are only mild.
Before arriving and during the event, practise good hand hygiene. During the event please maintain at least 1.5 metres from others and remain seated to network.
Tickets
Due to limited space as we follow the Covid-19 safe practices, this event will sell-out. To avoid disappointment, please register as early as you can.
Click here to register for the breakfast